Interview • Jordan Brown, Set Your Goals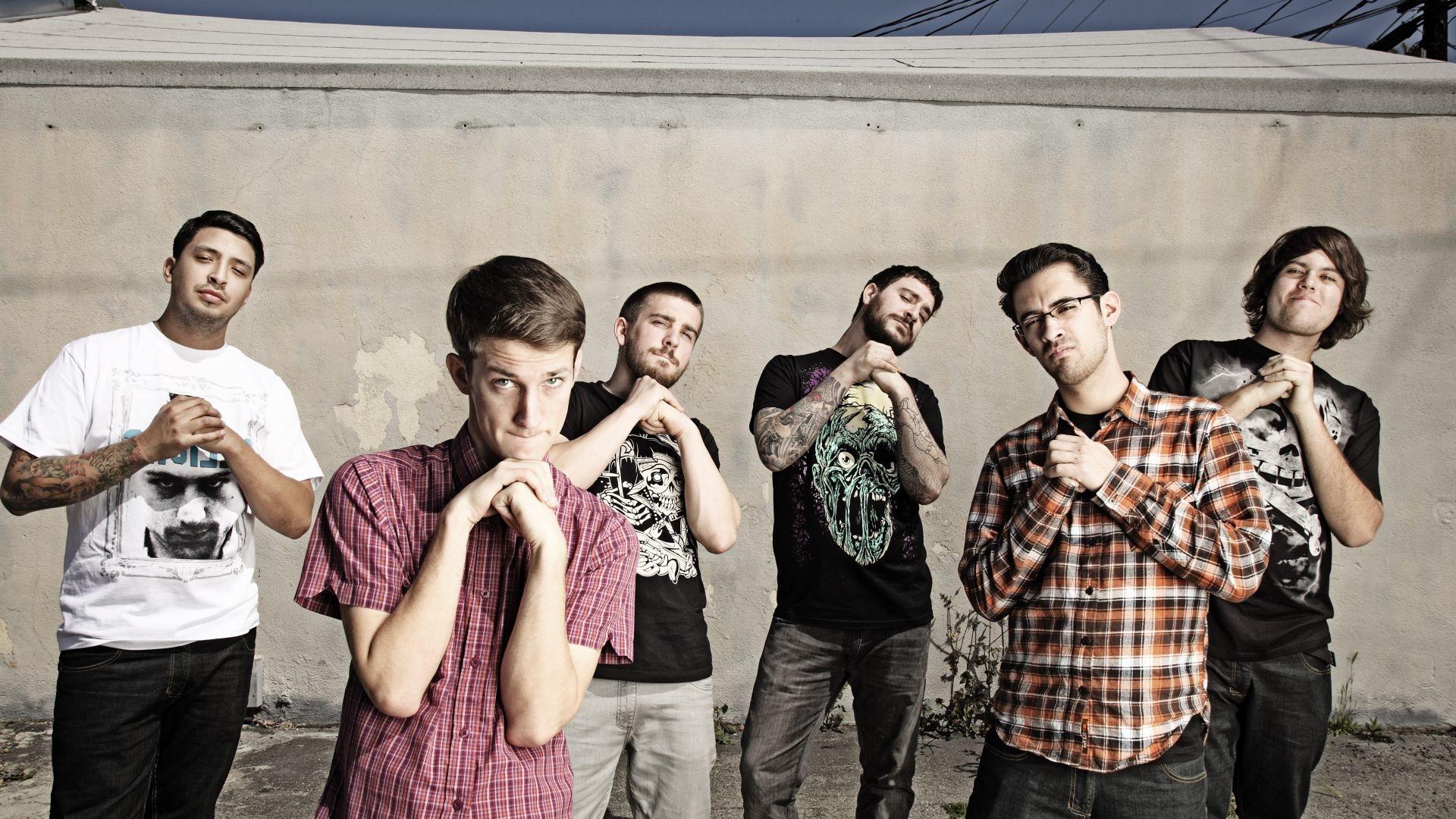 Originally Posted: September 11, 2012
How were you first introduced to music? How were all the members of Set Your Goals introduced to each other?
"I grew up listening to bands like Genesis, Paul Simon, The Beatles, Peter Frampton, Michael Jackson, Bob Dylan…a 'smorgasbord' of popular groups and singers from the 70's and 80's that my parents were into. My aunt is 12 years older than I am, so when I was in 5th grade (1995), she would take me around on the weekend and we would listen to bands like Guns 'N Roses, Green Day, Nirvana, Pearl Jam, Red Hot Chili Peppers, etc. My tastes started to grow from there. My cousins, who were about 10 years older, got me into a lot of rap that same year, like the Luniz, NWA, Tupac, Bone Thugs, e-40, Too Short, Warren G, and BIG. They all used to let me watch a bunch of movies my parents wouldn't have let us watch, too, like Menace 2 Society, Poetic Justice, Juice, Fresh, Clerks, Mallrats, Chasing Amy, and other musically-influenced flicks. In 7th grade, my friend got me into bands like Bad Religion, Nofx, blink 182, Pennywise, Descendants, Suicide Machines, and the punk-o-rama Epitaph compilations. It kind of spiraled from there into metal and hardcore like Hatebreed, All Out War, Mushmouth, Another Victim, Buried Alive, Black Flag, Bad Brains and ultimately older 80's and 90's metal bands like Metallica, Pantera, Megadeth and Testament."
Who are your four biggest musical inspirations?
"New Found Glory, Vinnie Caruana, blink 182, and Paramore."
I was at the show a few years back in Virginia Beach which the police shut down after 20 minutes. Is that one of the craziest shows you all have played in the States?
"Easily one of the craziest shows. We were not expecting that. I heard Mix Master Mike was not stoked, but obviously not our fault and it would have been awesome to see him. A few of the cops actually came up to us in the middle of it getting shut down and said "this is our job and all, but that was fuckin' awesome!" They couldn't have been much older than we were so I think they just got it. I know it was exciting for them to see. I was glad they didn't shut it down until the set was (almost) over. New York State police reported to a noise call on our first tour and said the same thing. They showed up, and saw that everyone was having a good time, so instead of shutting it down, they said, play for 15 more minutes and we'll just pretend it took us longer to get here."
I always thought it was so cool during the bridge of "Gaia Bleeds" when you grab Audelio's guitar and play during his screams. Do you have any other secret talents?
"Just guitar. I really like playing guitar and singing. I write maybe 90% of the initial music for the group and record about the same percentage of guitars, while everyone gives input and we tweak from there. I think it's the only thing I've ever been decent at, playing music. I love movies, a lot. I think it'd be fun to get into that some day but it's really intimidating and there's so many different fields. I think sound design would be a lot of fun, but cutting movie trailers would be the coolest of all. Really anything behind the camera, though. I look up to a lot of cinematographers, but that feels the most difficult part of all…making the movie look right."

You all are recording a new full-length with Chad Gilbert from New Found Glory, correct? Could you tell me how that process has been similar or different from other records in the past?
"It's been really easy. It was most similar to our recording with Mike Green on "This Will Be the Death of Us" in 2009. It was just like a laboratory, the studio, where we could experiment and try all kinds of sounds and things. And no ideas were shut down. Brian Mcternan was really difficult to work with (on "Burning At Both Ends"), but we also didn't bring him enough material to work with. So it was hard for everyone on all sides. With Chad, we were prepared and we've all known each other for so long. It just went off without a hitch. We've only done the 2 songs together so far, back in February, so we're looking forward to recording an entire record in the first part of 2013."
Which song off the new record are you most excited for fans to hear?
"It's hard to say cause it won't be until pre-pro in January that we know which songs we are recording and which arrangements we use. But right now, (we're) just trying to get a bunch of sounds and feelings that people will maybe want to hear. Something in line with what we did on "This Will Be the Death of Us" is what we are hoping for. Those were the most memorable recording sessions we've ever had. So much experimenting and learning; it was the most rewarding studio-related experience I've gotten to do, at least."
What do you enjoy doing in your spare time away from music?
"I watch a lot of movies and documentaries. (I) read a lot of imdb.com and listen to a lot of music. I have an rdio.com account and every Tuesday I go on and add a bunch of new CD's that have come out. It's only $15 a month for unlimited web and mobile streaming and unlimited mobile downloads."
How has new technology allowed you all to grow as a band in ways that you would not have been able to do before?
"Google is the most genius thing ever. When we started, we were on Myspace and that helped us to book at least half of our first tour. The internet is a fantastic tool and we wouldn't have been able to reach the people we have without it. Now, with the added invention of the smartphone, there really isn't anything you can't do (as long as you can keep a battery charge)."