Feature • Amoric, "Means To Sedate"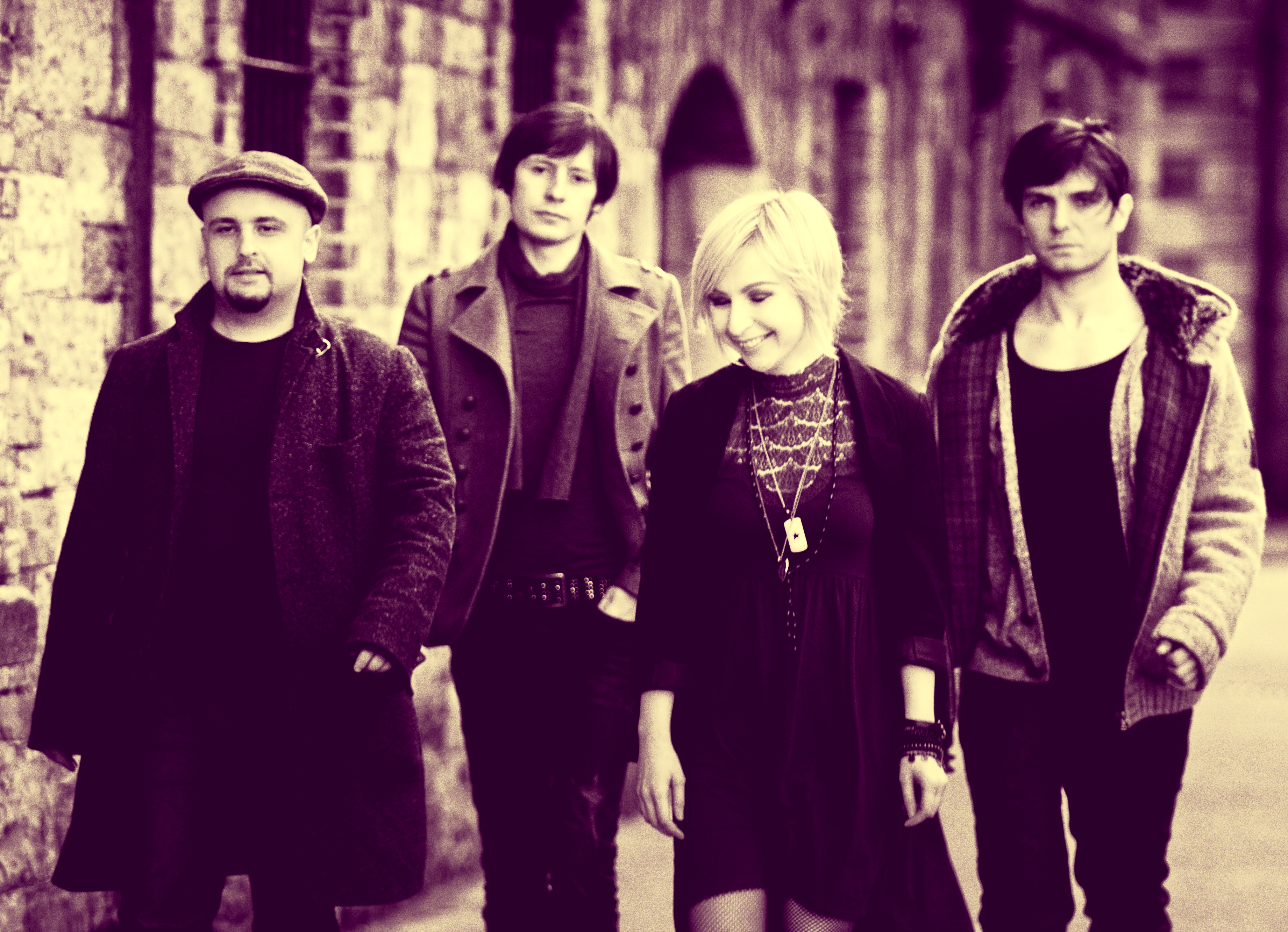 Originally Posted: October 23, 2013
'Symphony' opens Amoric's album "Means to Sedate" in a captivating and memorable way, as a great mix and outstanding chorus hook listeners from the get-go. The band from Dublin, Ireland provide rhythmic, rehearsed performances and an overall great recorded sound. This strong opener changes quickly and heads off on tangents in a mesmerizing and calculated manner. 'Benevolence' follows, featuring high-reaching vocals and memorable rhythmic patterns. The vocals work very well over top of this and outstanding drum play. There is a lot of emotion in both the instruments and the vocals, each performance very strong. 'Hurts' was a softer mix, showcasing the band's good use of dynamics. The song was very intelligently produced and each performance is again strong, making a case for these three to receive radio play in the future. 'The Same' was ironically very unique while still sounding familiar. The song had a certain dissonance that ushered in a new, differentiated sound; expressive, honest, open, yet tight could sufficiently describe this involved track. 'Brake' was so creative and played with mounds of aggression. It was heavier than previous tracks yet had an equal attention to detail and was equally adept in performance and production qualities. 'Indifferent' was excellent, and continued the band's pattern of creating a story through their lyrics. These are honest compositions, lyrically, musically, and mix-wise. The album's production showcases this band to their absolute highest strengths and is overall very straightforward. '7 AM' is up tempo and holds onto lots of energy. This a different, spacier, more experimental sound from the band that leads into 'Who Are You' well. This track is haunting with great use of dissonance. The vocals are stellar throughout and the production is again incredible. These songs are well-written and every little bit of production value was thought of, along with lots of interesting melodies. 'Keep Up' and 'Sadly Ever After' closed this excellent debut album. The former was much softer and poppier than previous tracks; the latter proved that the band leaves their own signature touch through their music with strong lyrical content and thoughtful story lines. Each song features good dynamics, which play to the songs' strengths. Each song offers something new and interesting, and there was a lot of originality and creativity that was coming at listeners from this band on "Means to Sedate". Highly recommended; enjoy my interview with Amoric below.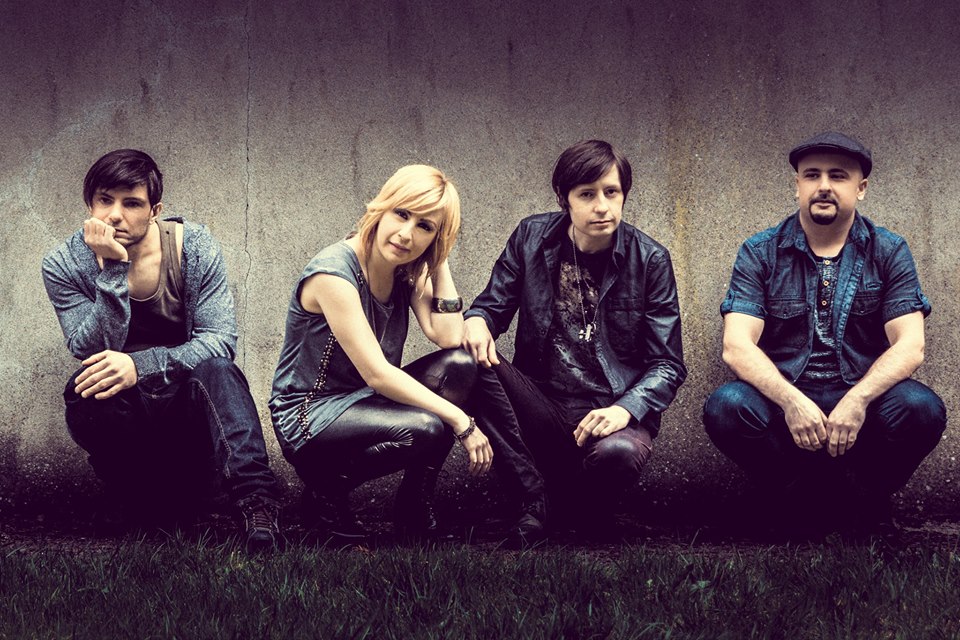 How did you all meet and begin creating and writing music together as a band?
"We've all known each other for years. We were all in different bands back home in Bulgaria and would often hang out or jam together in local clubs. We've all been writing music individually and in bands for as long as we can remember, so it wasn't something unnatural for us to do. Amoric has had a few member changes since the beginning, but overall we've always tried to achieve a unique collective blend by mixing all the individual creative styles present in the band."
Could you give us a detailed impression of the music scene in Dublin?
"Oh, it's fantastic! Dublin's not a big city (which is something we're more than comfortable with) but there's so much going on all the time. It just might be the city with the most bands per capita in the world! You could find yourself on a Monday night in some hidden away gem-of-a-venue making a musical discovery in a group of fresh-faced 'lads' banging away on instruments a tad older than their players You could just walk down the street and stumble upon some up-and-coming band busking to promote their new album. Even U2 has been known to show up and busk on Grafton Street once or twice a year. The history is just mind-boggling, there's always some legendary artist that cut their teeth on some little stage in a basement club here. As a band we're having a blast playing in those places, making new friends, mingling with fellow musicians and planning future collaborations. It's the kind of environment we thrive in." 
What life events or experiences inspired the writing and recording of your album "Means to Sedate"?
"At the time we were all a bunch of castaways living in a big house in the Irish country side. We'd locked ourselves up and away from the world in order to write and record. Events were quite scarce out there, apart from the occasional perimeter breaches by various farm animals, which were hardly something to make a serious album about. We'd mostly get our experiences from things we would read, listen to, dream, talk about or even imagine. We were looking inward for ideas, so a few songs on the album inevitably deal with love and its nuances. 'Who Are You', though, turned out to be about the paranoid states we all sometimes find ourselves falling into, and 'Benevolence' touches upon the subject of the overblown spirituality we're bombarded with once we dare to ask questions about our existence and meaning. Very often a song would take a life of its own, and we wouldn't realize what it was about until some time after the music and lyrics were finished."
What does the rest of 2013 hold in store for Amoric? What band goals do you currently have for early 2014?
"(Our album) "Means To Sedate" is coming out in November, so we'll be doing a bit of promoting around Ireland and hopefully the UK, including live shows and media appearances. We've shot live videos for each album track in a Dublin studio and are currently editing and putting one up on YouTube every week till we run out. Our goals for next year are quite simple – gig as much as possible and start writing again; the rest remains to be seen."