Interview • Jacqueline Cassell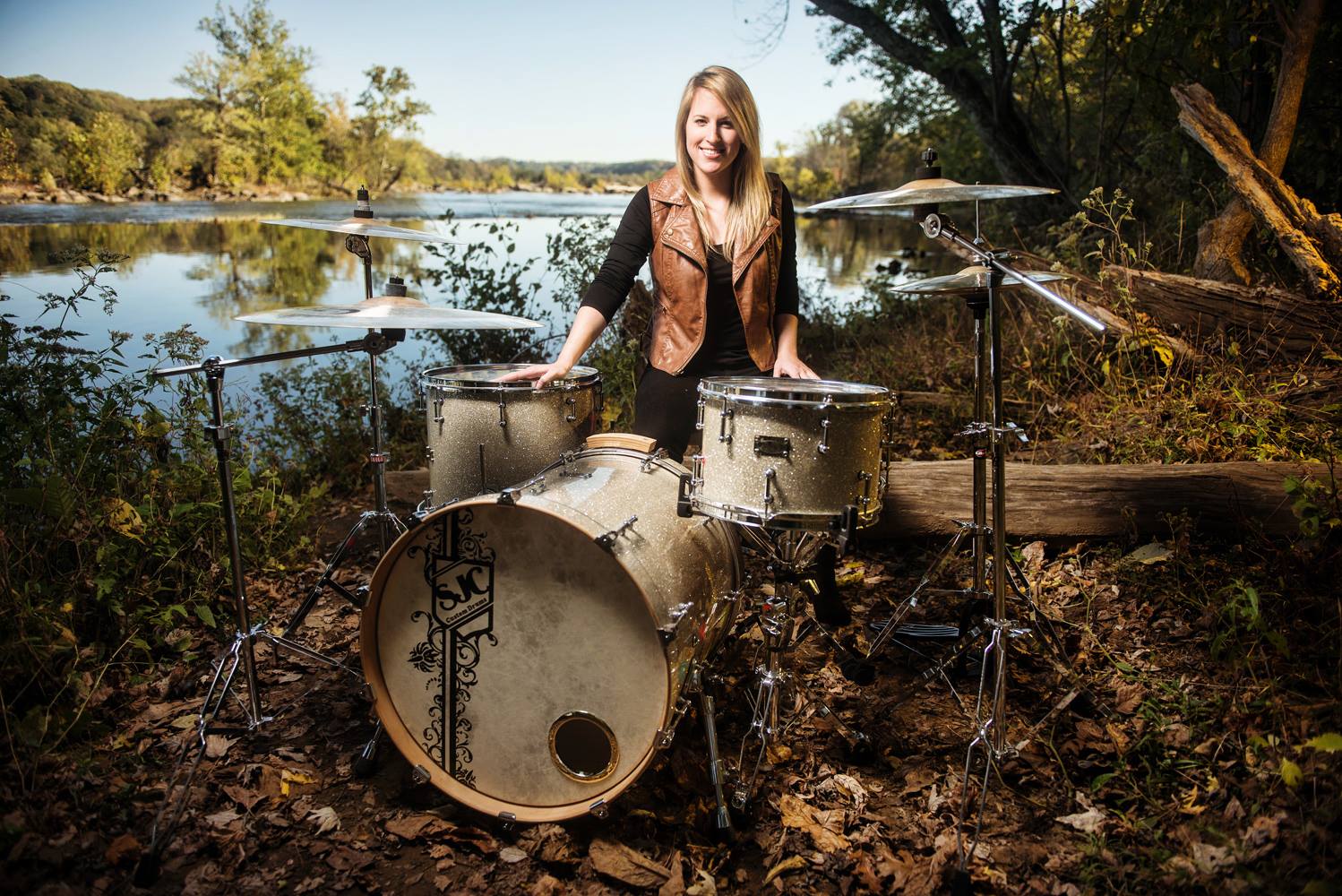 Originally Posted: July 1, 2012.
Tell us a little about yourself and how you got started playing the drums!
"My name is Jacqueline Cassell and I play the drums on YouTube. I have received over 5.7 million views in the past 5 years and have gotten the opportunity to work with amazing companies and get a few endorsement deals along the way! I currently am playing at a few churches in the south Florida area (when I am home), but being a student at American University, I get to come out to McLean and play for their Frontline services! I started playing the drums around 14 years old, but it didn't just come out of nowhere. My brothers and I would bang on trashcans, thinking we were the next edition of "Stomp," but clearly that never happened! I decided I really wanted to play the drums and got a beginners drum set about a year later."
Who are your favorite bands/artists right now?
"Right now I am listening to quite the variety of music. I always fluctuate between different artists and bands. At the moment I am (not ashamed of) listening to the new Justin Bieber album, The Word Alive, and Maroon 5."
What's your favorite kit to play at the moment?
"I currently play SJC Custom Drums. I can't see myself playing any other brand! They're a great (once small) custom drum company based out of Dudley, Massachusetts! Great guys and great drums! They were the first company I started to play for and they presented me with opportunities that I never thought I'd have!"
What is the best part about being from Florida?
"The best part about living in Florida is definitely the lifestyle. I love Washington, D.C. but there is nothing better than wearing shorts, a tank top and flip-flops every single day!"
Any brand preference for sticks? 
"Yes! I am currently playing for Vater Percussion! I play Mike Johnston 2-4-5-1's and Fusions."
What is your favorite activity outside of playing the drums?
"Besides playing the drums, soccer is my passion. As much as I love playing the drums, my real dream is to eventually work for US Soccer and travel with the national team as a videographer. It would be unbelievable to be a part of event like the Olympics or the World Cup!"
What is your favorite social media platform?
"Twitter has worked miracles for me. A lot of people think that Twitter is just (for) telling people what you had for breakfast, but in reality it's a fantastic networking tool and I've met so many great people!"
Any big plans for the Summer? 
"For the summer, I am interning for the DC United women's soccer team doing PR/Marketing and videography work. I'm really excited to get started!"